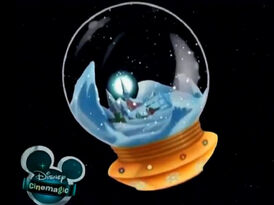 North Polaris is the space station where Santa Claus and his LGMs live and work.
Description
Floating out in space, North Polaris is shaped as a giant snow globe, with a golden tea cup saucer shape for the bottom. There are portholes in the bottom to allow ships to enter and exit the space station at any time. Within the snow globe, there are trees and blankets of snow nestled next to Santa's workshop where Santa and the LGMs work.
Layout
Under construction.
History
Under construction.
Staff
Trivia
Under construction.
Appearances
References
Under construction.
Ad blocker interference detected!
Wikia is a free-to-use site that makes money from advertising. We have a modified experience for viewers using ad blockers

Wikia is not accessible if you've made further modifications. Remove the custom ad blocker rule(s) and the page will load as expected.